The Knutson Companies Partners with HomeAid National Capital Region for New Renovation Project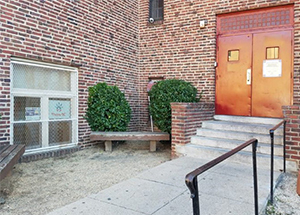 September 13, 2023 — Washington, D.C. The Knutson Companies are excited to be partnering with HomeAid National Capital Region again for a new project in collaboration with St. Stephen and the Incarnation Episcopal Church located in Washington D.C., which is home to several nonprofits, including Thrive D.C., and the church's ministry program, Loaves and Fishes. This project will allow HomeAid National Capital Region to continue its mission of helping people experiencing or at risk of experiencing homelessness build new lives through construction, community engagement, and education.
Thrive D.C. is a nonprofit organization that provides a wide range of services to help those impacted by homelessness and unemployment. Originally founded in 1979 to serve dinner to homeless women, Thrive D.C. has since expanded to a comprehensive, bilingual organization serving over 2,000 people each year.
Loaves and Fishes provides lunches and a food pantry distribution every weekend to local community members in need. The ministry is also dedicated to educating volunteers about hunger and homelessness and is sustained by a partnership with 11 other churches in the area.  
The Knutson team will be helping Thrive D.C. and the Loaves and Fishes' program by renovating their 5,000-square-foot space to provide more storage, establish a better flow of traffic, and create a more dignified space for all. As Builder Captain, the Knutson team will manage the process of replacing flooring and lighting, renovating the laundry room, and adding a fresh new coat of paint throughout the main room, kitchen, bathrooms, office space, laundry room and shower facilities. 
The Knutson Companies are grateful for the opportunity to continue to support HomeAid National Capital Region and the work they do for nonprofits serving those experiencing or at risk of experiencing homelessness. 
Learn more about the work and missions of these organizations at HomeAidNCR.org, ThriveDC.org and LoavesAndFishesDC.org.