Giving Back
Our Commitment to Community
In every location we build, the Knutson Companies is dedicated to not only creating remarkable new homes, but also giving back to the local area. To achieve this, we strive to maintain high standards — in construction as well as sustainability and ethics — in order to provide a promising future for both our homeowners and the surrounding neighborhood. As a co-founder and active member of HomeAid National Capital Region since its inception in 2001, Don Knutson and the Knutson Companies have been committed to participating in opportunities to support local nonprofit organizations who support those in need, building affordable housing, and sustainable building.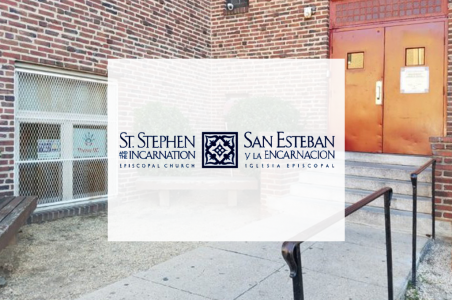 Giving Back
St. Stephen and the Incarnation Episcopal Church
September 2023
The Knutson Companies has partnered with HomeAid National Capital Region for a new project in collaboration with St. Stephen and the Incarnation Episcopal Church, home to several local nonprofits including Thrive D.C. and Loaves and Fishes. As Builder Captain, the Knutson team will help these programs by renovating their 5,000-square-foot space to provide more storage, establish a better flow of traffic, and create a more dignified space for all. The renovations include replacing flooring and lighting, renovating the laundry room and adding a fresh new coat of paint.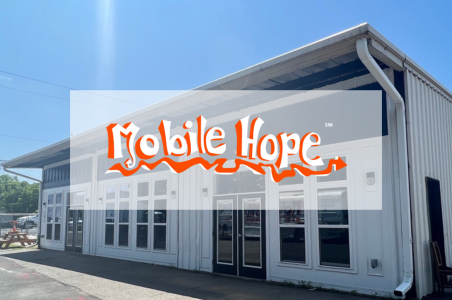 Giving Back
Mobile Hope
January 2023
HomeAid National Capital Region brought Mobile Hope of Leesburg, VA and the Knutson Companies together to turn a three-bay garage building into a usable retail space for Mobile Hope's second thrift store and donation center, Graffiti and Silk Leesburg. As Builder Captain, the Knutson Companies facilitated the renovation of this space, which provides free clothing to homeless and at-risk youth as well as a setting to train them in customer service, merchandising, clothes sorting, sales reconciliation and retail management.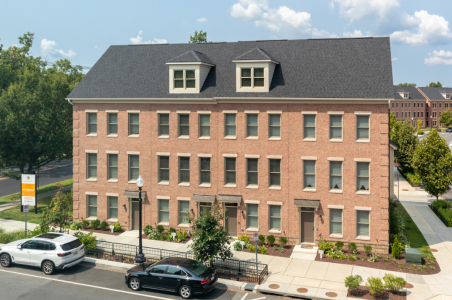 Affordable Housing
District Towns at St. Elizabeths East
January 2022
District Towns at St. Elizabeths East is being launched in close collaboration with the D.C. Mayor's office and is the most recent effort in the ongoing redevelopment of the campus. District Towns represents a new opportunity for Ward 8 residents to build wealth through homeownership by offering accessible new homes. 27 of the townhomes will be affordable residences and a Homebuyers Club will be available to provide resources to homebuyers.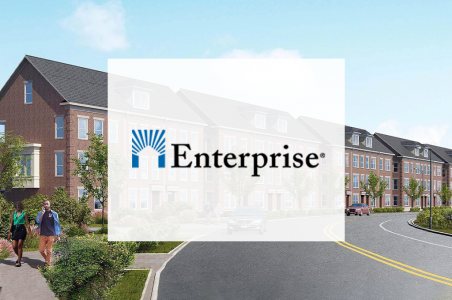 Green Building
Enterprise Green Community at District Towns at St. Elizabeths East
July 2021
The District Towns at St. Elizabeths East community is achieving the 2015 Enterprise Green Communities Criteria green building certification designation. Some of the criteria the District Towns community has met include design standards and construction practices, as well as high efficiency HVAC equipment, WaterSense labeled plumbing fixtures, Energy Star appliances, LED interior lighting and native regional landscaping.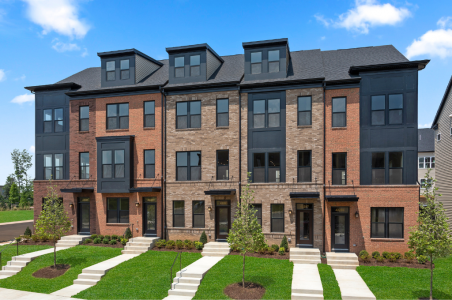 Affordable Housing
Soave Group at Brambleton
May 2021
Award-winning Knutson Construction has been hired by the Brambleton Group to build 55 townhomes providing reduced-rent housing for working families. These rental units will help fill the "missing gap" of needed housing for families within the Brambleton community in Loudoun County.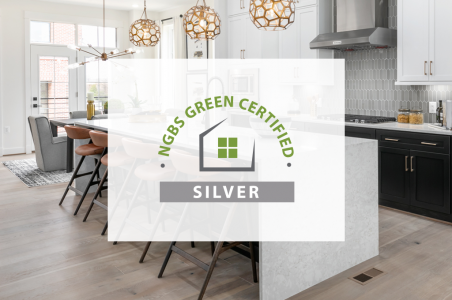 Green Building
Union Towns NGBS Silver Designation
February 2021
The homes at Union Towns Reston Station attained a Silver performance rating under the National Green Building Standard, the leading certification program in the U.S. The Silver certification represents notable achievements in the following categories: energy and water efficiency, waste and toxin reduction, indoor air quality, and sustainable development.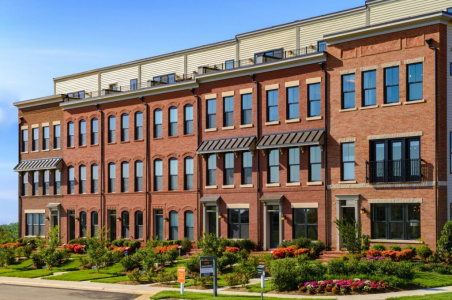 Affordable Housing
Brambleton Town Center
November 2018
While building new market rate townhomes at Brambleton Town Center, the Knutson Companies participated in the Loudoun County ADU program to bring affordable home ownership opportunities into this highly desirable community in Northern Virginia. Offering affordable housing options ensures that we create neighborhoods that support and enhance the local area.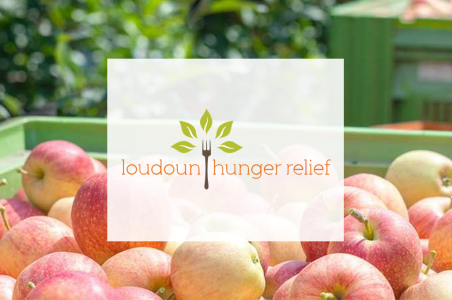 Giving Back
Loudoun Hunger Relief
April 2018
Located in Leesburg, VA, Loudoun Hunger Relief aims to ensure sufficient, nutritious food access for everyone in the community. With the help of HomeAid National Capital Region, they renovated their lobby and food selection room. As Builder Captain for the project, the Knutson Companies led in the design and construction of the new and improved space to meet their needs.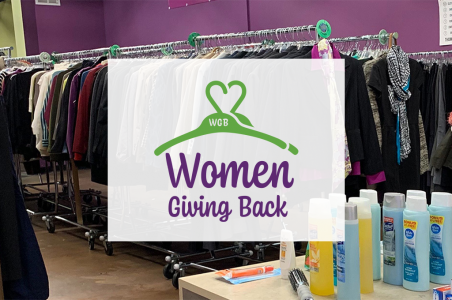 Giving Back
Women Giving Back
August 2016
A nonprofit organization based in Sterling, VA, Women Giving Back supports women and children in crisis. When they expanded their storefront through a partnership with HomeAid National Capital Region, the Knutson Companies served as Builder Captain to create a 13,000 sq. ft. facility that now serves over 7,000 individuals in need.